...ABOUT US
---
---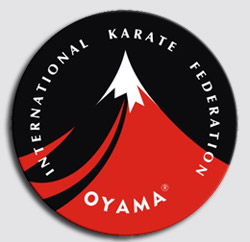 The OYAMA International Karate Federation (OYAMA IKF) is an international non-profit organization gathering karate sport clubs. The main purpose of the Federation is to spread the idea of Oyama karate and sport, working for integration and international cooperation and also developments of contacts between societies and working against social pathologies.

After Soshu Shigeru Oyama closed Central Dojo in New York, karate clubs from Poland, Russia, Belarus, Lithuania, Estonia and Ukraine resigned from World Oyama Karate Organization. The situation that occurred and experience gained persuaded the countries to act on their own on the international level. At the end of 2004 they initiated the – OYAMA International Karate Federation. This organization with Hanshi Jan Dyduch (8th dan) as a leader, gained full trust and support from Grand Master Shigeru Oyama 10th dan. Legendary creator of OYAMA Karate has accepted its purpose and conveyed to the director all rights to use the trade marks and full right to use his name, last name, degree and image.

Will of opening the international cooperation and a sentiment towards the dominance in American relations resulted in associating the Oyama karate clubs from Europe and Asia with World Kanreikai Karate – organization similar in goals of karate sport integration world wide that possesses clubs mainly in USA and Canada.

Our common goal is "/.../ to develop the largest international contact karate tournament association,/.../ Through the combined knowledge of experts from multiple karate styles, we will work to form an international ranking system for fighters and a structured format for tournaments world wide. All contact styles will be welcome in the association."

We will welcome all those who wish to become a part of a neoclassical Japanese Karate where they will study contact karate as it has been taught by the great masters: Sosai Masutatsu Oyama and Grand Master Shigeru Oyama.