20. OYAMA KARATE SEMINAR IN POLAND

Wiktoria Kubacka.
Photo Jakub Piasecki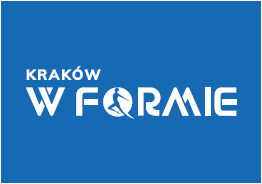 The 20th Oyama Karate Seminar in Poland, commemorating the 30-year anniversary of Krakowski Klub OYAMA (1993-2023), took place in Krakow on June 3-4, 2023. The two-day seminar brought together over 180 instructors and participants, primarily from Poland, Hungary, and Norway. The event was hosted by Krakowski Klub OYAMA, with generous financial support from the Municipality of Krakow. OSU!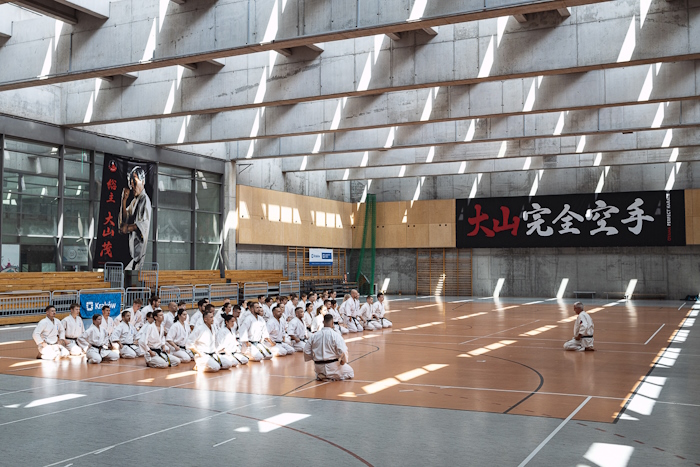 The opening of the technical examination for the group of under 40 years old.
Photo Jakub Piasecki

Hanshi Jan Dyduch 8th dan, led the exam with assistance from Shihan Andrzej Pierzchała 7th dan. On Saturday, 47 participants under the age of 40 took the exam, while on Sunday, 51 seniors participated.

A group of exam participants under 40 years old.
Photo Jakub Piasecki
During the extensive technical tests lasting several hours, the examiner assessed fundamental techniques and their combinations.

Patryk Hebda.
Photo Jakub Piasecki
Additionally, demonstrations were conducted, showcasing Kihon-Kata 1-8, Kumite No Kata 1-3, advanced kata (Kai Ha, Shotei, Seienchin, Kanku Dai and Koryo Gojushiho) as well as forms incorporating weapons: Bo, Tonfa and Sai.

Tonfa Kata presentation.
Photo Jakub Piasecki
In the practical segment - Kumite, candidates for master's degrees, especially those aiming for the 1st dan, engaged in intense duels adhering to OYAMA IKF regulations. The fights, as usual, were highly demanding and required candidates to exert considerate effort. Throughout these two days, over 70 fighters, both male and female, participated in the examination as challenging sparring-partners.

Sparring-partners during the first day of the exam.
Photo Jakub Piasecki
A numerous group of leading Shihan supervised the direct organization and course of the fights. Hanshi Jan Dyduch highly assessed the skills of the examinees, emphasizing their qeual level of technical and practical preparation. At the same time, the chief of OYAMA IKF pointed out the professional work of club leaders and technical training supervisors in this regard.

Participants taking the exam in the group above 40 years old.
Photo Jakub Piasecki
The official list of individuals who have been promoted to master ranks will be announced at a later date.
On Saturday and Sunday, immediately after each part of the examinations, the examinees, their trainers, and invited guests participated in a refreshment organized by the hosts.

Photo service performed by Jakub Piasecki 1st dan.
WE WANT TO THANK ALL THE PEOPLE WHO TOOK PART IN THE SEMINAR FOR THE ACTIVE PARTICIPATION AND SUCCESSFUL COOPERATION. OSU!

THE SEMINAR WAS HELD WITH FINANCIAL SUPPORT OF THE MUNICIPALITY OF KRAKOW. THANK YOU, OSU!