The 28th Polish Oyama Karate Championships
in Kata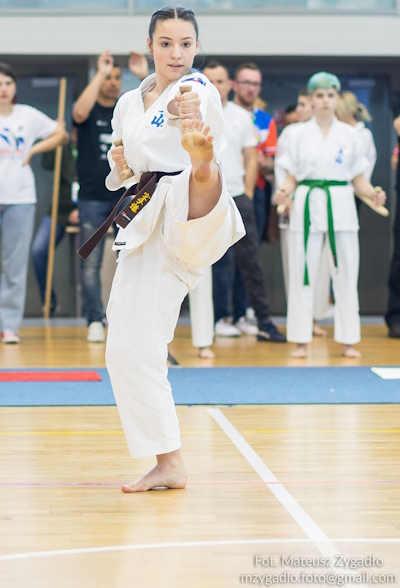 Natalia Duda from Tychy. Photo Mateusz Zygadło


On May 27th 2023 the City of Tychy hosted 28th OYAMA Polish Karate Federation Championships in Kata. Overall 200 competitors from 23 clubs participated in this yearly event. The tournament was organized by Tyski Klub Karate with with Sensei Danuta Fyda-Granek 4th dan. The Chairman of OYAMA Polish Karate Federation, Hanshi Jan Dyduch 8th dan took patronage over the event. The competition stood on a high technical level. The title of best competitor of the Polish Championships in Tychy went to: junior female Alicja Twardowska and senior male Jakub Piasecki- both champions from Krakow.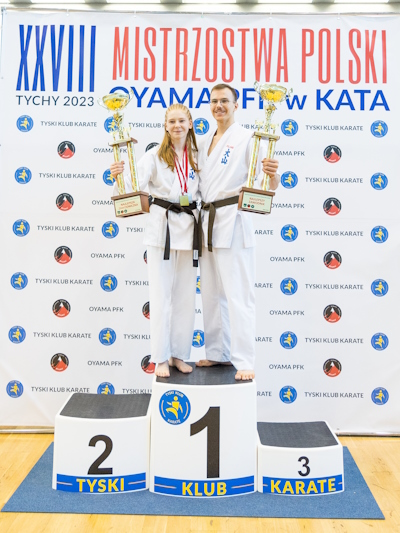 Alicja Twardowska and Jakub Piasecki.
Photo Mateusz Zygadło
WE WOULD LIKE TO THANK ALL PARTICIPANTS, TRAINERS, REFEREES AND SPONSORS FOR THE FRUITFUL COOPERATION, OSU!
WE WOULD LIKE TO PRESENT OUR SINCERE CONGRATULATIONS TO OUR MEDALISTS AND OUR HOSTS, OSU!