Championships in Great Novgorod, Russia

The Open OYAMA Karate Championships of Northwest Federal district of Russia took place in Great Novgorod. 16 leading clubs took part in the tournament. They were from Great Novgorod, Moscow, the Moscow area, Saint Petersburg, the Leningrad region, Ivanovo, the Ivanovo area, the Novgorod area.
The knockdown style was represented by the following styles of karate: Oyama, Kyokushinkai, Shinkyokushin, Ashihara and Kyokushin-Budokai.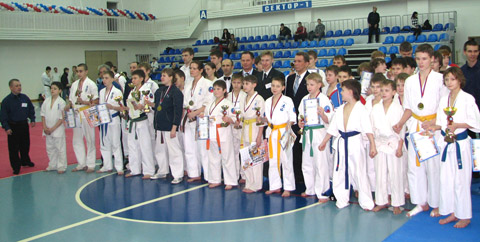 During tournament, 173 participants competed in 22 categories. All the first places of 11 categories were won by sportsmen representing Oyama karate.
This year sensei Igor Gubaydulin, official representative of Oyama IKF in Russia, founded a title for " The Best Fighter ". Winner of that category received a special cup, the diploma and a monetary prize at the rate of 200 Euro.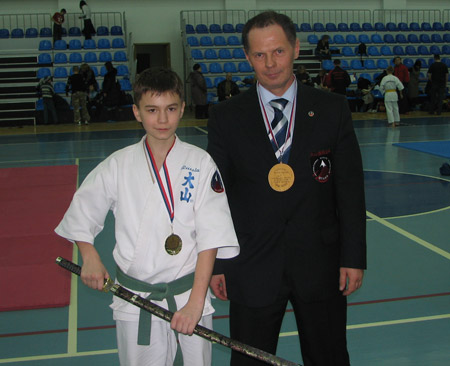 The special title was won by Maxim Novikov-the sportsman representing Saint Petersburg OYAMA Karate Federation. He fought in over 12 years old category, below 44 kg.