6. IFK World Championships Spain 2022

Inga Fister won the 3rd place!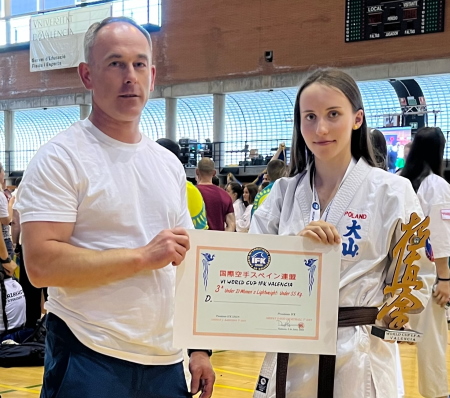 Inga Fister and Shihan Dariusz Szulc.

On June 5
th
2022, Valencia hosted the 6
th
IFK World Championships. There were 500 fighters from 30 countries. The Polish fighter sempai Inga Fister (1
st
kyu) from Piotrkowski Klub Oyama Karate WASHI in the good style, won the 3
rd
place in light weight division (U-21).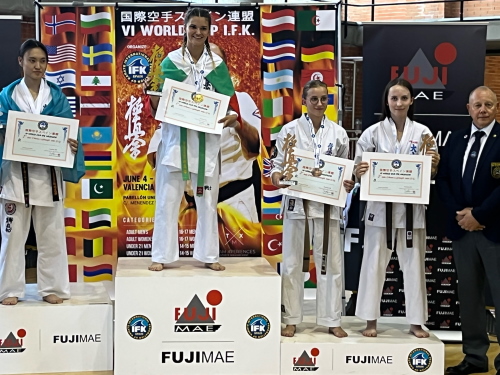 OUR SINCERE THANKS AND CONGRATULATIONS ON YOUR VERY GOOD FIGHTS, OSU!