OYAMA IKF BLACK BELT PROMOTION
TEST IN GERMANY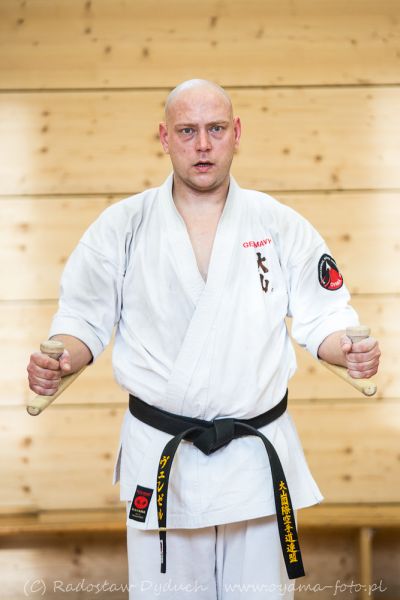 Gerold Wenzel. Foto www.oyama-foto.pl



On 18.01.2020, the OYAMA International Karate Federation organized a black belt test in Cottbus. 16 candidates from Germany and Poland participated in this event.
Group of karateka taking the test in Cottbus. Foto www.oyama-foto.pl
The test was conducted by Hanshi Jan Dyduch 8 th dan assisted by Shihan Andrzej Tomiałowicz 5 th dan, country representative of OYAMA IKF in Germany. Sensei Janusz Bawol 1 st dan, head of the new Oyama karate club in Bonn, was the translator. Sensei Radosław Dyduch 2 nd dan, vice president and executive director of OYAMA IKF also took part in the exam and photographed the technical part of the test. A group of trainers, instructors and demanding sparring partners from Poland also came to Cottbus.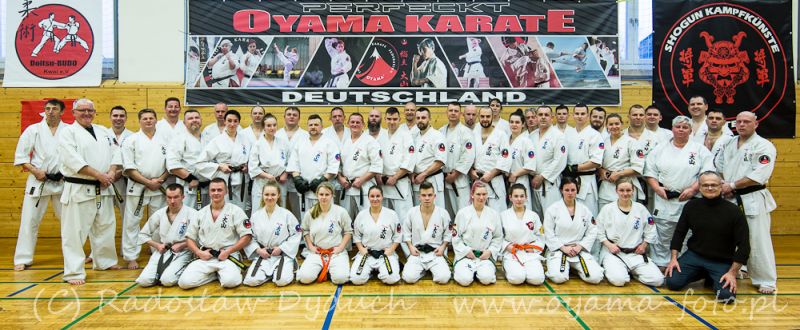 Participants of the exam. Foto www.oyama-foto.pl
In the evening there was a joint dinner. In the official part, Hanshi Dyduch informed the audience about the next black belt exam, which will be held as part of the 19 th International OYAMA Karate Training and Qualification Seminar in Poland, in Radom, June 2021.

The results of the test in Cottbus will be officially announced after their approval by the Federation Board.

FOTO GALLERY: www.oyama-foto.pl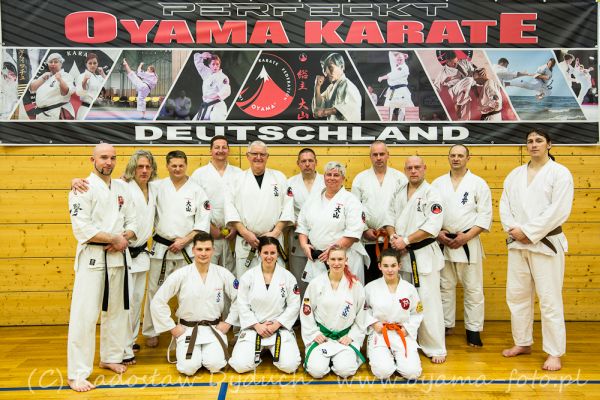 Hometown team. Foto www.oyama-foto.pl
THANK YOU FOR THE EXAM PARTICIPANTS AND FOR OUR HOSTS, OSU!