WORLD CUP IN CHILE
Julia Szreiter won the 2nd place!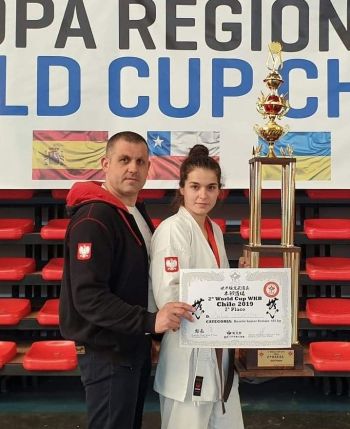 Julia Szreiter and her father.

On October 19th 2019, Santiago de Chile hosted the WORLD CUP World Kyokushin Budokai. There were 500 fighters from 20 countries. The Polish fighter sempai Julia Szreiter (2nd kyu) from Lodzki Club Oyama Karate NEKO in the very good style, won the 2nd place in have weight division.
OUR SINCERE THANKS AND CONGRATULATIONS ON YOUR VERY GOOD FIGHTS, OSU!