ALL POLISH KUMITE SEMINAR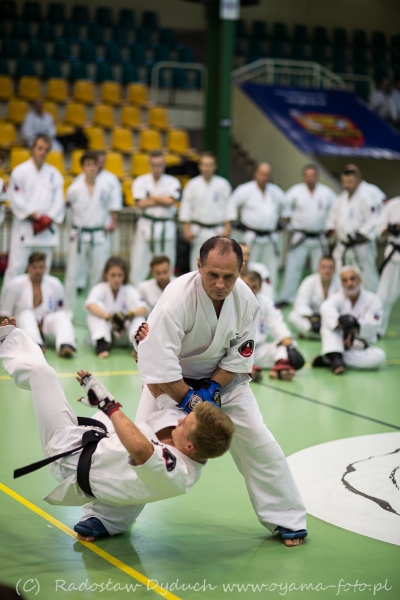 Shihan Igor Gubaidulin during the seminar, Photo Radoslaw Dyduch

On October 13-14, 2018 City of Piotrkow Trybunalski hosted an All Polish Seminar OYAMA PFK under the direction of Hanshi Jan Dyduch 8th dan. Nearly 150 instructors and competitors from 38 Oyama karate Clubs from Poland, Norway, Germany and Russia, took part in the seminar. The Seminar was organized and hosted by Piotrkowski Oyama Karate Club WASHI with Sensei Dariusz Szulc 4th dan.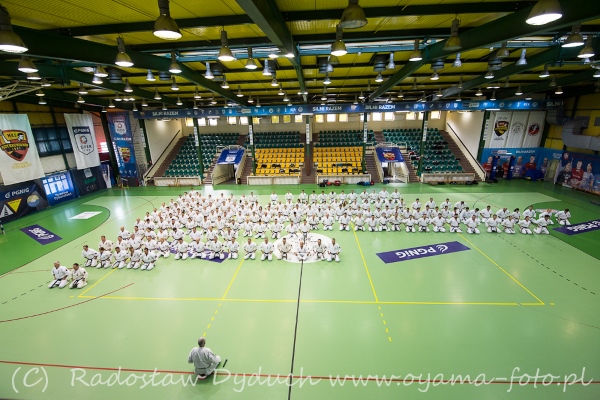 Participants of the Seminar, Photo Radoslaw Dyduch

Special guest of the meeting, Shihan Igor Gubaidulin 5th dan (Russia), during the first part of his clinic focused around the idea of counterpunching in Knockdown. During the second part he presented the combinations with various techniques including, grappling, pulling and undercuts as well as throwing of an opponent.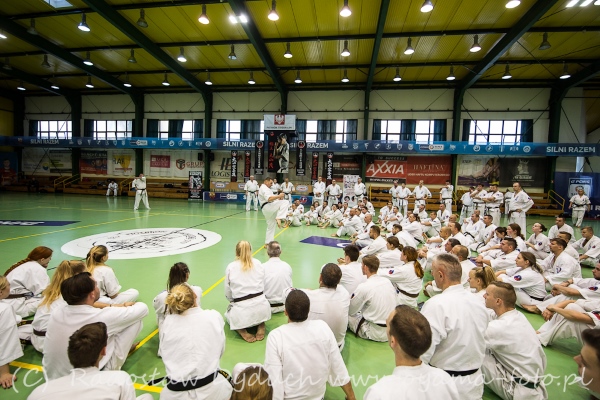 Shihan Pierzchala demonstrating. Photo Radoslaw Dyduch

On Sunday Shihan Andrzej Pierzchala 7th dan conducted a training focusing on Kumite No Kata 1-2, concentrating on the combinations of various strikes and kicks in motion. During the last part of the seminar Shihan Andrzej Tomialowicz 5th dan taught the third form including bunkai. All the club representatives received DVDs with Kumite No Kata 1-3.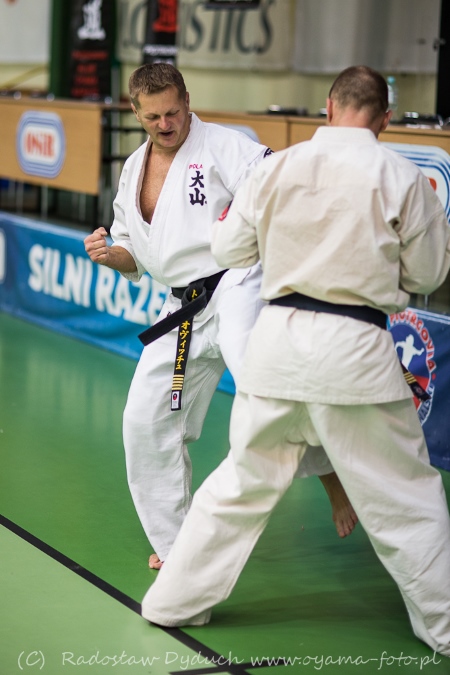 Shihan Andrzej Tomialowicz. Photo Radoslaw Dyduch

During the meeting, OYAMA International Karate Federation representatives gathered and discussed the calendar for 2019 including the 18th International Schooling -Qualifying Seminar OYAMA IKF in Poland.

Hosts of the Seminar in Piotrkow Trybunalski. Photo Radoslaw Dyduch
THANK YOU FOR THE NUMEROUS ATTENDANCE AND FRUITFUL COOPERATION, OSU!