XII POLISH - GERMAN KATA TOURNAMENT

Michelle Herold (Shotokan Karate)



On May, 26 th 2018 Lubsko (Poland) held a XII Polish-German Tournament in Kata and Kobudo, with over 90 participants representing Oyama and Shotokan styles. Tournament was organized by the Lubuskie Centrum Oyama Karate from Lubsko with Shihan Andrzej Tomiałowicz 5 th dan and Sensei Mateusz Landa 2 nd dan.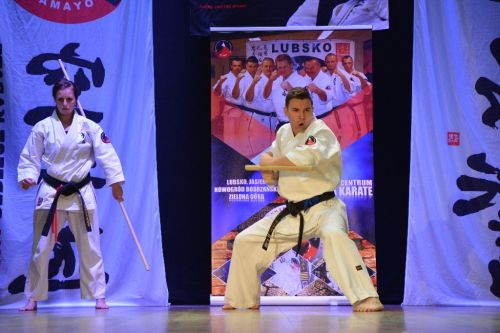 Mateusz Łanda (Lubsko) and Anne Muller (Cottbus)
The tournament was conducted in three categories: Kata, Kobudo and Synchronized forms. Head referee was Shihan Andrzej Tomialowicz, Vice-president of OYAMA IKF. Other referees were Sensei: Christie Herold (Cottbus), Sebastian Mielcarek (Wroclaw), Wojciech Furtak (Ilowa), Robert Budny (Poznań), Dominika Ziółek (Legionowo), Mirosław Kołodziej (Lubsko), Peweł Zbieżek (Proszowice) and Sempai Mariusz Jankowski (Lubsko).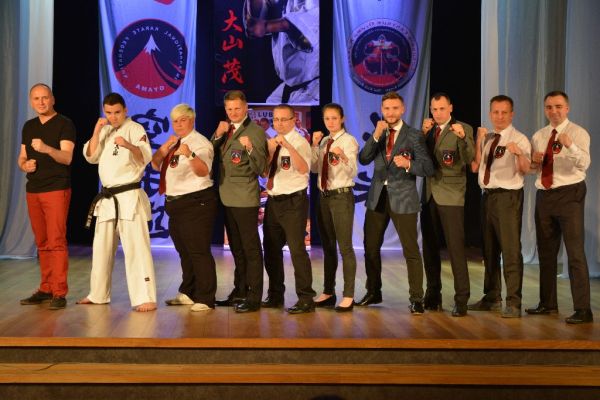 Referees of the tournament
FIRST PLACE WINNERS

KATA

1. Schneider Vanessa, DBK Cottbus
1. Schiller Leonard, SK Cottbus
1. Walerych Dominika, Lubsko
1. Makarewicz Amelia, Lubsko
1. Wawrock Antonio, DBK Cottbus
1. Arczewska Maria, Legionowo
1. Bienieda Wiktor, Wrocław
1. Zakrzewska Maja, Poznań
1. Jankowski Paweł, Żagań
1. Pakuła Natasza, Poznań
1. Wenske Adriana, DBK Cottbus
1. Szpichowski Łukasz, Nowogród Bobrzański
1. Fornalczyk Wiktoria, Żagań
1. Kozak Eryk, Proszowice
1. Colleen Meixner Eve, DBK Cottbus
1. Wohlfahrt Leon, DBK Cottbus,
1. Herold Michelle, DBK Cottbus
1. Łanda Mateusz, Lubsko

KOBUDO

1. Fornalczyk Wiktoria, Żagań
1. Łanda Mateusz, Lubsko

SYNCHRONIZED KATA
1. Racławice
1. Poznań I



OUR SINCERE CONGRATULATIONS AND THANKS TO ALL PARTICIPANS,
TRAINERS, REFEREES AND SPONSORS, OSU!