ALL POLISH SEMINAR IN KRAKOW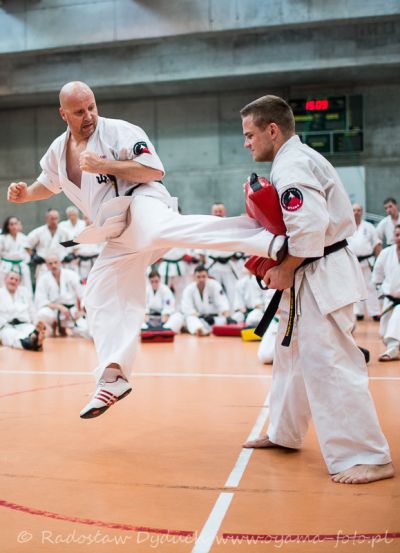 Shihan Rafal Majda 5 th dan during a schooling, photo: Radoslaw Dyduch
Krakow hosted an All Polish Oyama Karate Seminar focusing on kumite and refereeing in Knockdown. During an one day schooling around 200 participants including chief of clubs, instructors, referees and fighters mastered new techniques and exercises. OYAMA PKF was honored to host guests also from Germany, Great Britain, Norway and Hungary. Meeting was subsidized by the city of Krakow, OSU!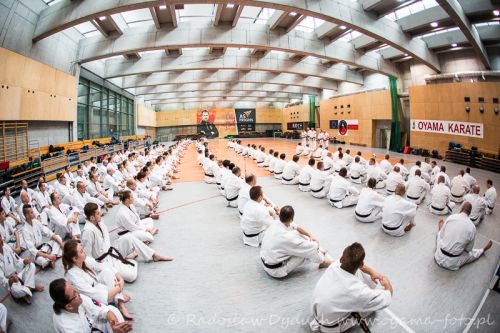 Foto Radosław Dyduch

During the official opening, Hanshi Jan Dyduch 8 th dan thanked all that gathered for a numerous attendance and overviewed the schedule of the meeting. The main part of the seminar focusing on Kumite was conducted by Shihan Rafal Majda 5 th dan. Shihan Pawel Pajdak 6 th dan and Shihan Witold Choiński 6 th dan conducted a lecture for the referees. The seminar was accompanied by consultations regarding "Sports against alienation" program conducted in Krakow.
foto: Radoslaw Dyduch
The consultations regarding the "Sports against alienation" program were possible thanks to the financial support of the City of Krakow. Our sincere gratitude! Thank You for the numerous attendance and fruitful cooperation, OSU!






For more pictures click the link below