THE 17th INTERNATIONAL OYAMA KARATE
MEETING IN POLAND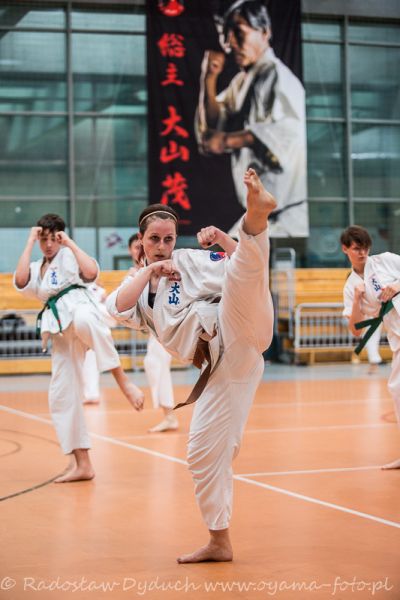 Anne Muller (Germany). Photo Radoslaw Dyduch
Krakow hosted the 17th International Oyama Karate Meeting in Poland on occasion of 25th Anniversary of Oyama Karate in Krakow (1991-2016). One day seminar gathered 100 instructors and participants from Poland, Germany, Holland, Hungary and Great Britain.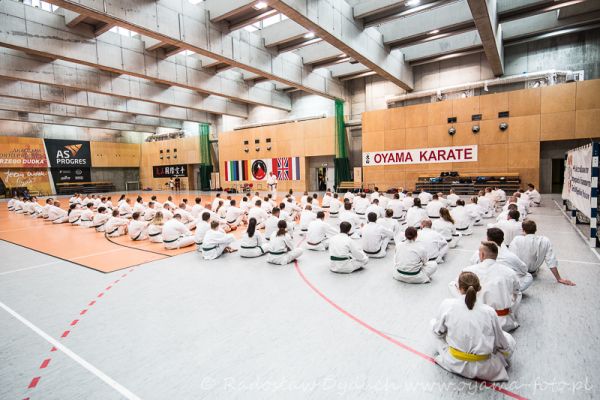 Opening Ceremony. Photo Radoslaw Dyduch
Meeting was organized with a financial support of Municipality of Krakow.
Exam was conducted by Hanshi Jan Dyduch 8th dan. Hanshi was assisted by Shihan Andrzej Pierzchala 7th dan and Shihan Andrzej Tomialowicz 5th dan.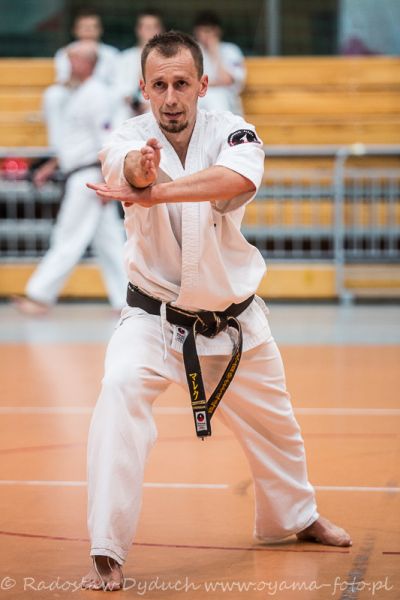 Sensei Marek Szukalski. Photo Radoslaw Dyduch

All students were tested for many hours during the technical part. They presented technique, combination, kihon kata, advanced kata and weapons kata - Bo, Tonfa, Sai. During the practical part - kumite, candidates, especially those for the 1st dan, fought hard fights with changing opponents. The seminar was accompanied by consultations regarding "Sports against alienation" program conducted in Krakow. Meeting ended with a treat on occasion of the 25th Anniversary of Oyama Karate in Krakow (Main Dojo of Poland) with chief of clubs and invited guests. Our sincere congratulations. OSU!



Participants of the Seminar. Photo. Radosław Dyduch
OUR SINCERE THANKS FOR THE PARTICIANTS OF THE MEETING
FOR OUR FRUITFUL COOPERATION. OSU!