WORLD CHAMPIONSHIPS IN CANADA
VERY GOOD PERFORMANCE OF POLISH FIGHTERS!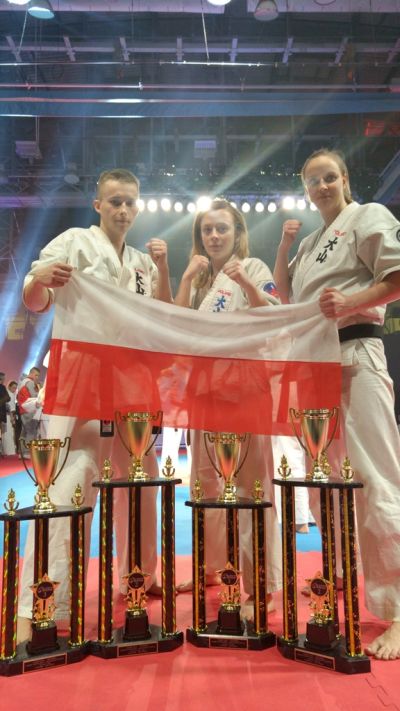 Polish medalists in Knockdown

The Polish OYAMA Karate Federation team gave a good performance at the "DAGEKI" World Contact Karate Championships held in Montreal. Polish fighters won medals in prestigious Knockdown and Master Kata as well as in Semi-knockdown and Junior Kata. Our sincere congratulations, OSU!
Very high level of organization and sports was achieved by a professional work of the Canadian Karate Union referees. Championships in Montreal gathered fighters from few Kyokushin organizations, OYAMA IKF and Kanreikai representing 20 different countries from both Americas, Asia and Europe. During the ceremony Miss Patricia Oyama received an occasional plaque from Sensei Denis Cordeiro the president of World Kanreikai Karate. There was also a presentation of a short movie commemorating our recently deceased Grand Master - Soshu Shigeru Oyama.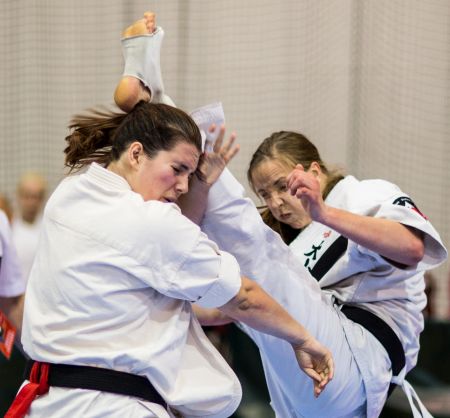 Justyna Cyrulik Vice World Champion. Foto arch.

The focus of the elite divisions revolved around the representatives from Canada, Japan, Kazakhstan and Poland. In Senior KNOCKDOWN Justyna Cyrulik, won a second place in the female heavy weight category losing only to the well recognized representative of the hosts. Third place in the lightweight division went to: Aleksandra Broda and Jakub Kowalik. Their way to the finals was blocked by representatives from Japan and Canada.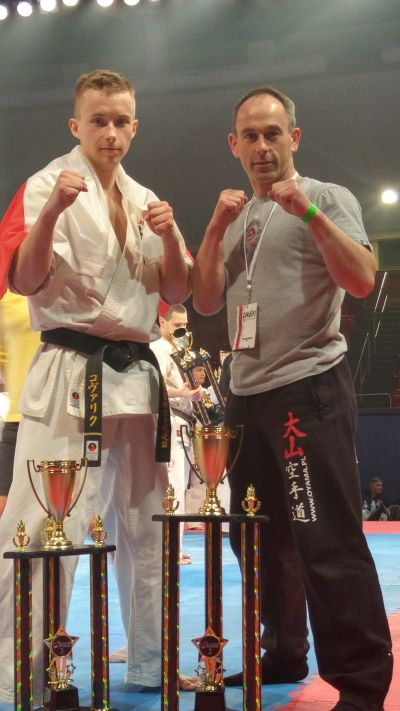 Vice Champion in Kata - Jakub Kowalik with his trainer Dariusz Szulc
It was a great satisfaction to hear of the Polish success in the over style Elite Kata Division were second place went to Agata Walaszczyk and Jakub Kowalik.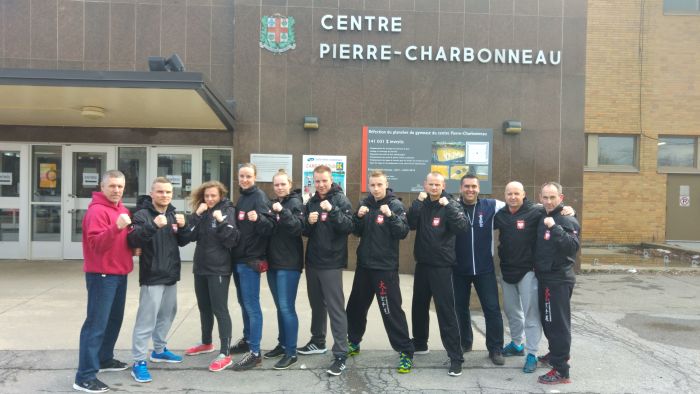 Polish Knockdown Team with Sensei Denis Cordeiro.
Within the "DAGEKI" there were also Semi-knockdown and Light-contact tournaments and also a Kata competition divided by age, sex, weight and belt color. This part of the tournament that was conducted on 9 smaller tatami. Around 600 children and youth competed in this part of the tournament. Young Polish competitors won 8 medals including 4 first places and 4 second places. Shihan Rafal Majda 5th dan, Sensei Jerzy Walaszczyk 4th dan and Sensei Dariusz Szulc 3rd dan were acting as coaches of our team.
CONGRATULATIONS FOR HOSTS OF THE TOURNAMENT
AND OUR FIGHTERS AND THEIR TRAINERS, OSU!