Polish Oyama Karate Championships in Kata


Lipowska Karolina, foto Radoslaw Dyduch

The City of Kolo hosted the 21st Polish Oyama Karate Championships in Kata. Two hundred competitors from 27 clubs took part in the event. The tournament was organized by Kolski Klub Sportów Walki with Sensei Krzysztof Wojewoda 4th dan.
The Championships has been opened by Hanshi Jan Dyduch 8th dan, Chairman
of the Board of OYAMA Polish Karate Federation. Shihan Paweł Pajdak
5th dan was a Head Referee.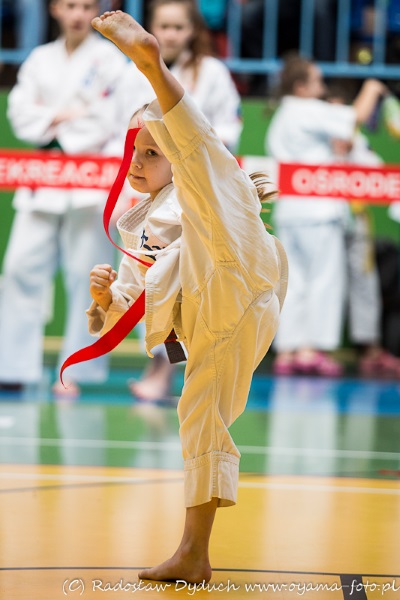 Markowska Angelika, Radosław Dyduch

The 21st OYAMA Karate Championships were very well organized. Hanshi Jan Dyduch congratulated Marlena and Krzysztof Wojewoda and thanked them for preparing the event. During the competition the Chairman of the Board of OYAMA PKF handed cups and prices to this year winners of Best Oyama Karate Sportsman according to the 2014 Ranking. We congratulate everybody on their results, OSU!

Ryszkowski Paweł. Foto Radosław Dyduch
GOLDEN MEDALISTS
21st Polish Oyama Karate Championships in Kata


KATA

Category: child
1. Markowska Angelika, Lask

Category: older child – girl
1. Pater Lena (Olkusz)

Category: older child - boy
1. Ryszkowski Paweł, Lódź

Category: kadet- girl
1. Kowal Kinga (Olkusz)

Category: kadet- boy
1. Milej Miłosz (Olkusz)

Category: junior - woman
1. Wójcik Maja (Kraków KOYAMA)

Category: junior – man
1. Grabski Maciej (Tarnobrzeg)

Category: older junior - woman
1. Lipowska Karolina (Łask)

Category: older junior - man
1. Twardowski Daniel (Katowice GOLIAT)

Category: senior - woman
1. Olczyk Angela (Piotrków Trybunalski)

Category: senior - man
1 Kowalik Jakub, Piotrkow Trybunalski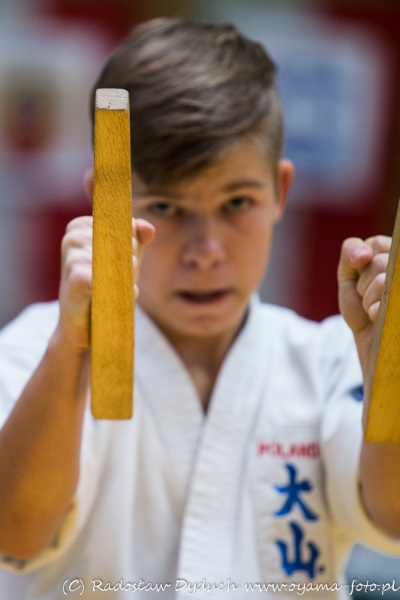 Twardowski Daniel, Katowice, foto. Radoslaw Dyduch
WEAPONS KATA

Category: juniors - woman
1. Gackowska Sonia, Bydgoszcz

Category: juniors
1. Jabłoński Łukasz, Katowice

Category: older juniors – female
1. Lipowska Karolina, Lask

Category: older juniors – man
1. Twardowski Daniel, Katowice

Category: senior woman
1. Bajrasz Klaudia, Rzeszów

Category: senior man
1. Cierpiol Sebastian, Katowice


SINCERE CONGRATULATIONS, OSU!


FOTO GALLERY - http://oyama-foto.pl