WORLD CHAMPIONSHIPS IN JAPAN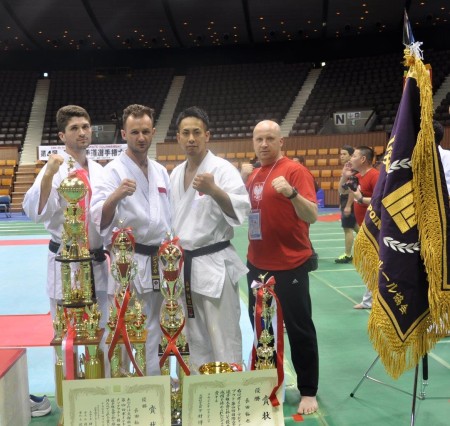 Polish Team with World Champion Youya Nagata (Japan)


Jacek Mazurkiewicz and Dominik Rzepka competed in 4th World Championships Point and Knock-Out in Tokyo. After even fights Polish competitors lost by judges decision to competitors from Brazil and Japan.


On April 28th 2013, Sports Hall of the Yoyogi National Stadium in Tokyo hosted the 4th World Karate Tournament Point and K.O.(Knock-Out). Tournament was organized by a Nonprofit Organization (NPO) KARATE-DO POINT &K.O. Rules Association under a patronage of the ministry of Education, Culture, Sports and Science and Technology of Japan (MEXT). Two Polish Oyama Karate fighters: Sensei Rominik Rzepka (2nd dan) and Sensei Jacek Mazurkiewicz (1st dan), were invited by the President Katsuaki Sato, leader of Odo Ryu Sato-juku style, former IKO World Champion from 1975. Shihan Rafal Majda (5th dan) was a chief and trainer of our team.


Opening ceremony


Tournament gathered nearly 50 competitors from 15 countries representing different styles of karate. The event was conducted in a system different than knockdown karate. It was forbidden to kick low-kick and referees gave points for not blocked kicks to the body. In the eliminations Jacek Mazurkieiwcz defeated Chuluun Choijil from Mongolia and in quarterfinal lost to the Vice-champion from 2010 – Enrico Magalhaes from Brazil. Dominik Rzepka lost in eliminations after a good even fight with this year World Champion - Youya Nagata from Japan.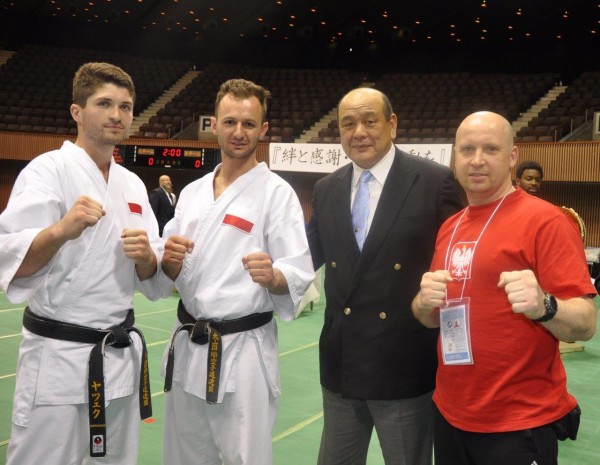 Polish Team with Grand Master Katsuaki Sato


Results
1. Youya Nagata (Japan)
2. Noriaki Sato (Japan)
3. Daniel Sanchez Rodriguez (Spain)
4. Kazuya Takizawa (Japan)
The "Wiliam Oliver's Cup" for the most fight full competitor was presented to Walid Merii (UAE). It is worth mentioning that in 2010 it was given to Roman Misiaszek who finished the tournament 4th.
The day before the World Tournament, 400 children and youth competed in Children and Youth's Japanese Championships in Kumite.
Just like 3 years ago Polish team stayed in the National Olympics Memorial Youth Center (NYC) situated near Shibya-ku in Tokyo. Our representatives were accompanied by Mrs Irena Kato. Thanks to her guidance, they saw both the new and historical parts of this amazing town.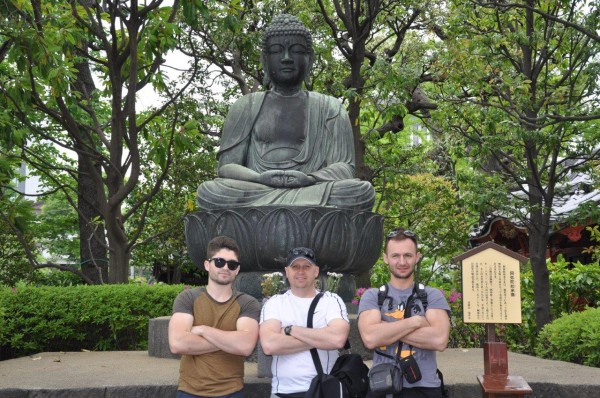 In the Asakusa district