Championships in Canada !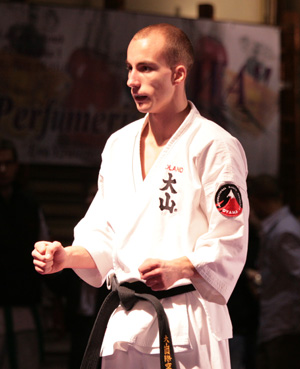 Łukasz Śwatowski, the winner from Montreal

Representatives of OYAMA Polish Karate Federation took part in an international competition YUKAN Ultimate Karate Championships in Montreal. The fighters won 4 medals: 1 gold and 3 silver. The best one of Poles was Łukasz Światowski who won his gold medal in a very good style. Sensei Paweł Pajdak 4th dan is his coach.
Silver medals were won by: Anna Kołodziej-Plewka, Damian Krupka and Dawid Kiszycki.
Sensei Rafał Majda 4th dan was the head coach of the team. Sensei Robert Bretner 3rd dan was the head and the referee of our team.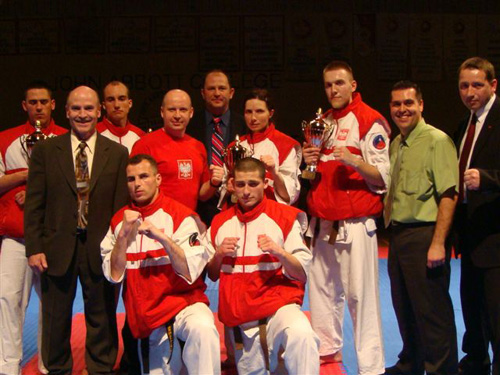 Polish team with US and Canadien friends.
Our representatives were also accompanied by Sensei Robert Małocha 3rd dan, USA, who once again gave to the Polish team his inappreciable help. Thank you, OSU !
The championships were organized by Sensei Denis Cordeiro 4th dan, the lider of the Canadian Kanreikai Karate organization.
In free time our representatives had a chance to visit Montreal and its environs.
Thank you and congratulations, OSU


Shihan Jan Dyduch