Two gold medals in Holland!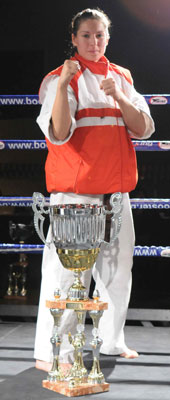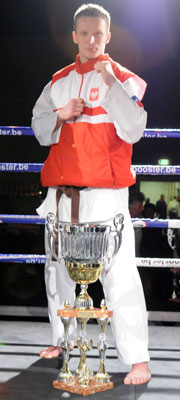 Marta Szostak and Łukasz Łuczyński
In the 19th European Kyokushin IBK Championships in the Hague, the Polish representatives of Oyama Karate: Marta Szostak, Warszawa-Tygrys and Łukasz Łuczyński, Kozienice, won two gold medals and defended their titles of the European Champions!

Sensei Rafał Majda 4th dan, Jelenia Góra, was the coach of the Polish team. He worked very hard while preparing our fighters during tough trainings in the mountains.

As every year the tournament was organised by famous KAMAKURA Club, under the auspices of IBK Kyokushinkai with its President, Kancho Gerard Gordeau 9th dan.

The representatives of different disciplines, styles and karate organizations from many countries took part in the knockdown ring fights (i.a. with hiza geri jodan with grip).

Fighters from Russia, Turkey and Iran occurred to be the most demanding.

Shihan Józef Pietras 5th dan, Kraków-Tora San, was a referee and the manager of Polish team.


Sincere congratulations, OSU !
Shihan Jan Dyduch